Purls
Click the Image.


Download free with link to our site or this page.
Click right mouse button on some point of the Image and select (by the left button) 'Save Image As...'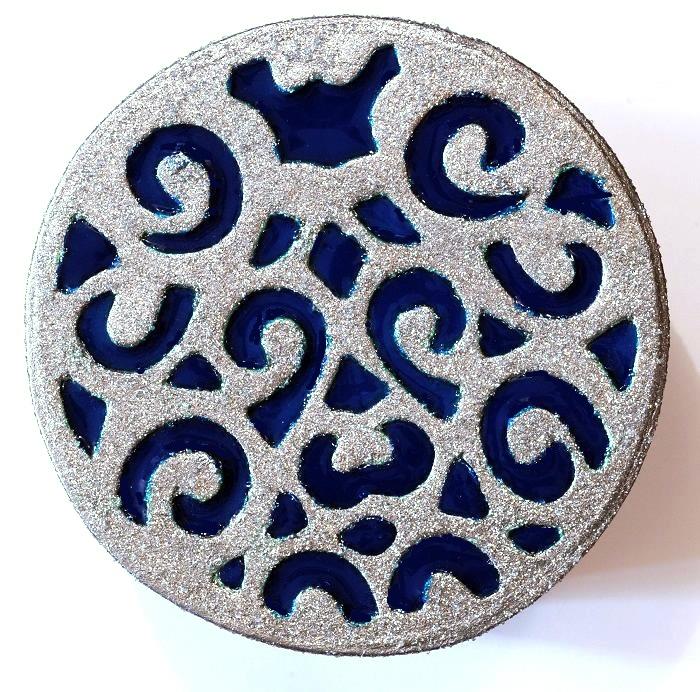 Eremenko Diana
Pasteboard Lid for Box 2
Lid painted by silver glitter. Lacy Part cutted out. 2014-07
Box, ID: ED56

Lid for Box with 2 layers.
1-st layer - Blue color by Lefranc & Bourgeois Glass-Tile See it here: L&B Glass & Tile Transparent
2-nd layer - silver acrilic, silver glitter paste by Viva Decor.
Lacy Part cutted out.